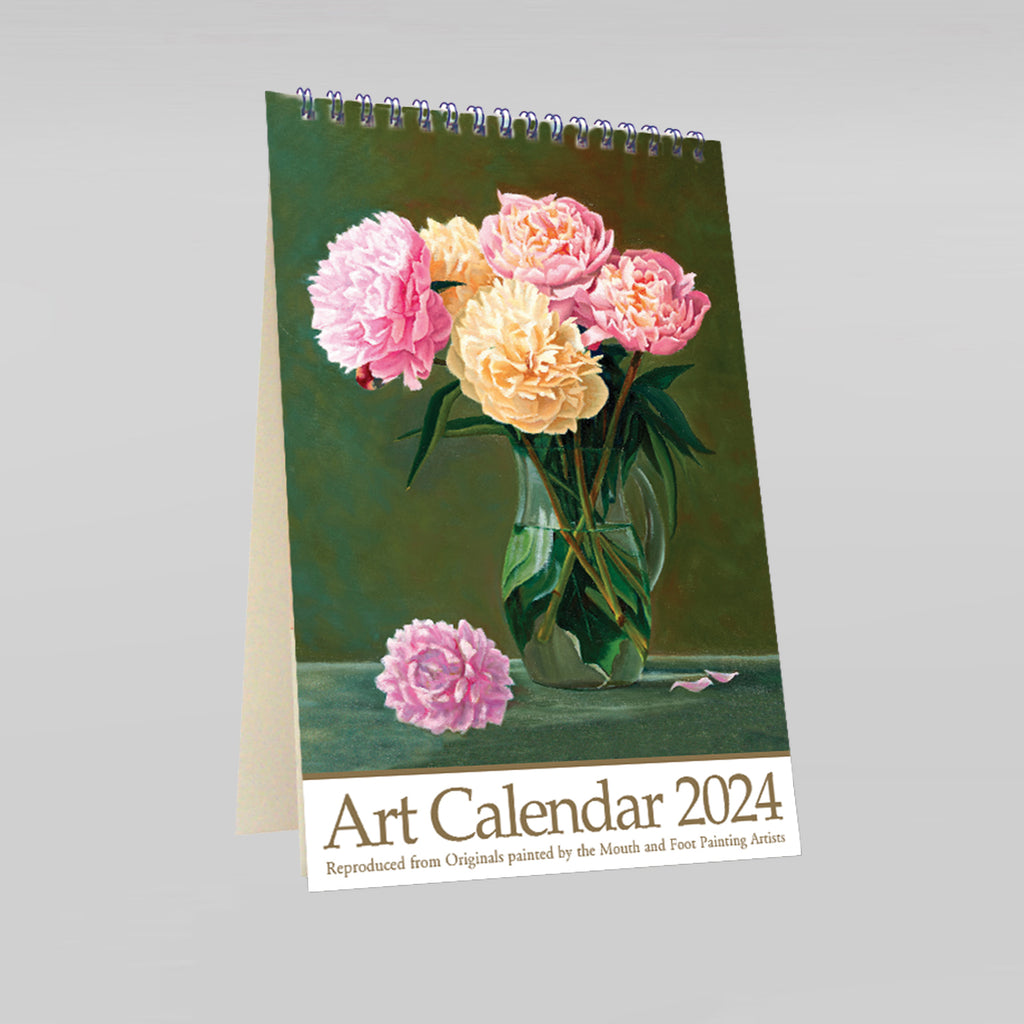 2024 Desk Calendar
$12.95
The calendar is spiral bound and ideal for desk or wall use. It contains 13 pages of beautiful reproductions, including spaces for notes and appointments. Each page also features a detailed monthly planner on the reverse side. Size 21 X 14 cm.
Click on images to the left to view sample pages of the 2024 art calendar.
Shipping and applicable taxes included.