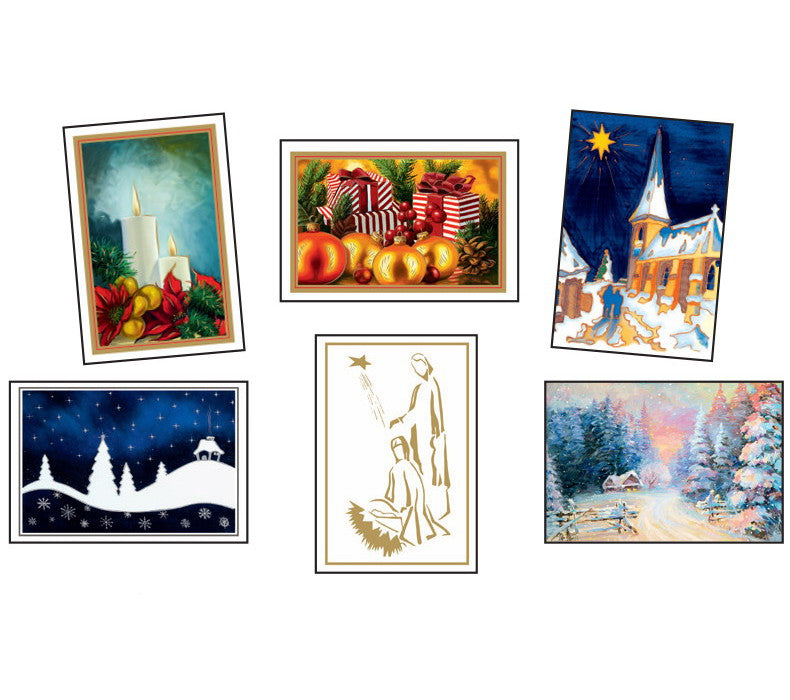 Christmas Card Assortment Box - 25 cards & envelopes- Special Offer
$22.50
Cards reproduced from Mouth and Foot painted originals. 25 assorted Festive Cards with Envelopes.
Click on images to the left to view the cards included in the assortment box on a larger scale.
  
Should you wish to order individual cards of this selection or other designs we offer, please contact our office. See below.

Shipping and applicable taxes included.