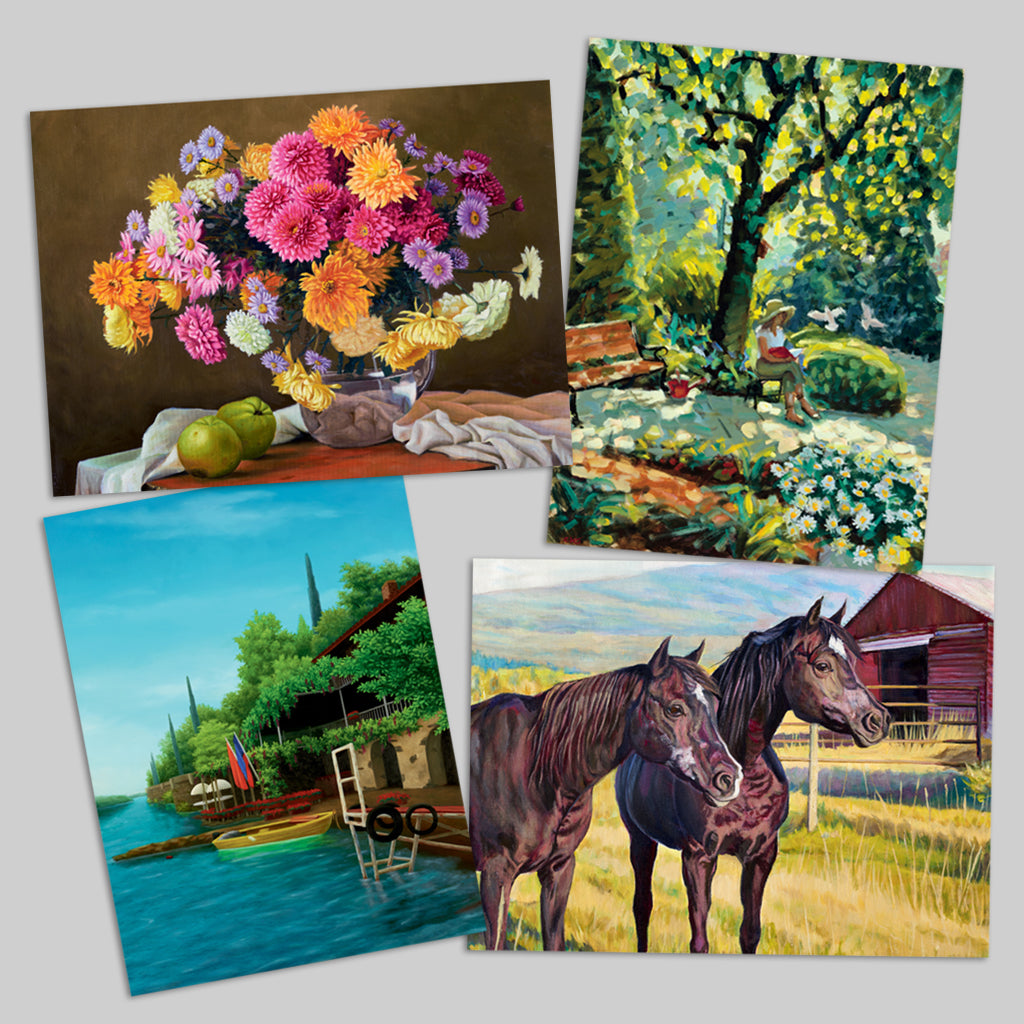 Attractive Set of 4 Art Prints #2
$32.95
We are pleased to offer an attractive set of four full colour reproductions which are ready to be framed. We have also altered the size of our prints to fit standard frames: Size 31 x 41 cm each.
Glory in Flowers- Jung Eon Hwang, mouth painter
Tranquil Garden- Keith Jansz, mouth painter
Calm Bay- David Nolt, mouth painter
Majestic Horses- Cody Tresierra, mouth painter
Should you wish to order individual prints of this selection, please contact our office.

Shipping and applicable taxes included.