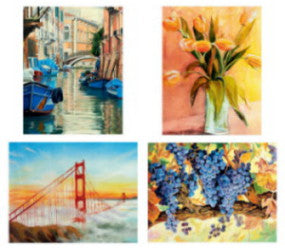 Attractive Set of 4 Art Prints #2
$29.95
We are pleased to offer a new attractive set of four full colour reproductions which are ready to be framed. Size 31 x 41 cm (each).
Click on images to the left to view the prints on a larger scale.
Should you wish to order individual prints of this selection, please contact our office. See below.

Shipping and applicable taxes included.