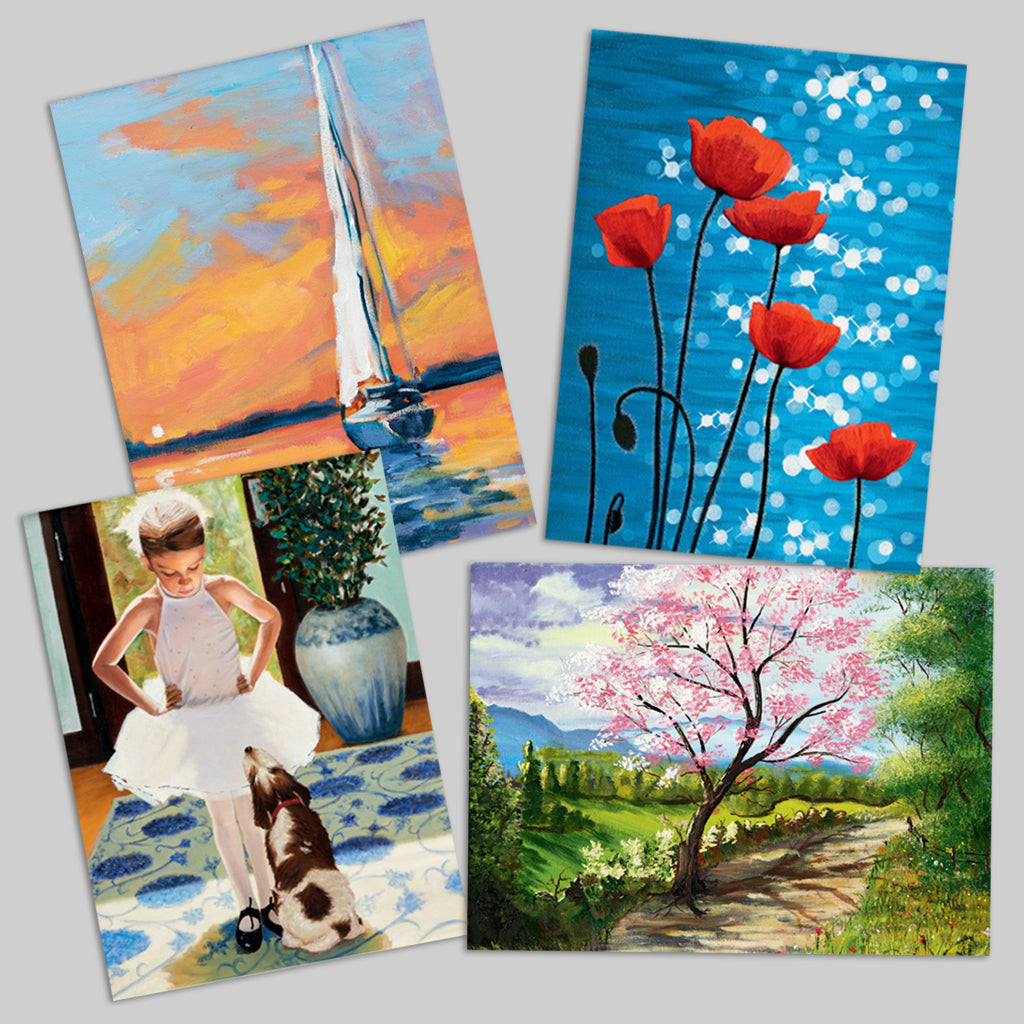 NEW- Attractive Set of 4 Art Prints #1
$32.95
We are pleased to offer an attractive set of four full colour reproductions which are ready to be framed. We have also altered the size of our prints to fit standard frames: Size 31 x 41 cm each.
"Ballet Lessons" mouth painted by Chia-Syun Chang  
"Into the Sunset" mouth painted by Benjamin Znidarsic 
"Poppies" mouth painted by Mariam Paré 
 "Country Walk" mouth painted by David Fleet 
Should you wish to order individual prints of this selection, please contact our office.

Shipping and applicable taxes included.